Thanks to
ejw
ords for making this manual available to be scanned and for scanning the back of a few double sided pages that I initially missed.  All scanned at 300dpi on an A4 scanner. It came in a large A4 3 ring binder and has a total of 44 pages.
This Resource File was produced by Microcorp Pty Ltd in 1990 by the Education Team.  From its Introduction :
This Resource Folder has been designed and compiled by our
team of education consultants to meet the many requests and
suggestions received from a number of our users.
The company Microcorp Pty Ltd, formed to develop and supply
Microbee Computers and products, plans to promote and expand
the Microbee brandname throughout Australia concurrently
with protecting the established Microbee base and its software
supporters. In addition, it will be promoting a selected
range of other attractive computer systems and peripherals. This
currently includes Commodore Amiga and PC's from Commodore,
Samsung and Immagineering.
The listings of Hardware and Peripherals do not include
prices but does for the Software.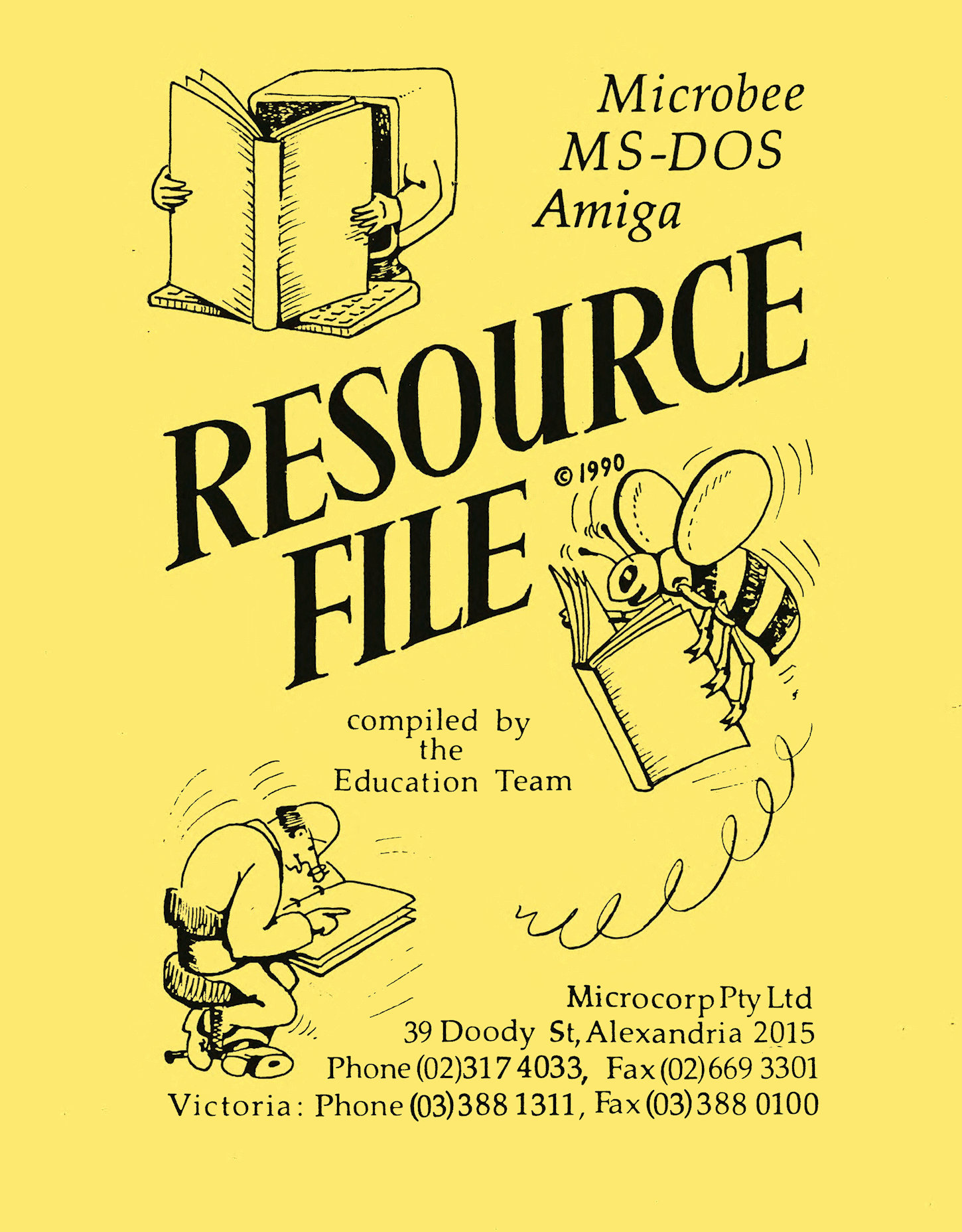 Their intention was to update the contents by issuing new insert information sheets or replacement pages, thereby continuing its value as a reasonably accurate and current document.  Not sure if this was ever done, but is certainly a great reference to the software and hardware resources that were available to the Education market at the time. 
So in the MbeeTech Repository in the Documentation/Manuals/Education folder we placed
resource_file_microbee_msdos_amiga_1990.pdf
---------------------------
ChickenMan